Over 200,000 square feet of local manufacturing with dedicated team to ensure your programs are on-time and on budget. Multi-process production, assembly and logistics to provide blistering speed to market and brand-wide consistency.
We offer a wide range of production capabilities including; printing, injection molding vacuum forming, component assembly, plastic and metal fabrication, extrusion, CNC machining wire, wood, glass and store fixturing. We stay on the cutting edge of manufacturing technology to provide you with the best processes available.
We can also manage your local, national or international distribution and logistics to provide a turn-key solution for any pack-out or launch.
In addition to our local manufacturing and assembly groups we have key international plants to ensure we can meet the demands of any integrated global POP program.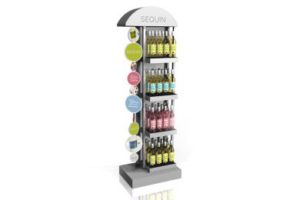 Creative & Design
Blue sky design consultation, in depth market research, creative ideation, 3D CAD renderings, CAM rapid prototyping, scale modelling. We develop retail environments to compete with the online world by making your brand presentation beautiful and engaging.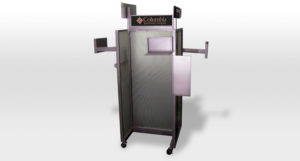 Manufacturing & Assembly
High speed manufacturing, fully scaleable from local programs to global launches. Multi-material capabilities including, metal, plastic, glass, composites and wood. Electronic integration with state of the art technology for full consumer interaction.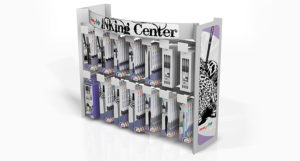 Distribution & Logistics
World class distribution channel with bonded national and international carrier matrix. Able to deploy complex and demanding programs across the country and around the world. Dedicated logistics team with 20 years or experience to deliver JIT solutions to work with the most demanding timelines.